Discover Our Waterproof Flooring in Melbourne, FL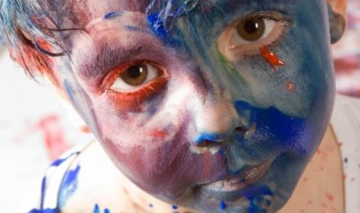 Stop worrying about spilled drinks and muddy shoes ruining your home's indoor flooring. Our showroom has the no-fuss solution to your flooring concerns. Visit Great Southeast Flooring America to peruse our deep inventory of waterproof flooring in Melbourne, FL. When it comes to easy-to-clean convenience, nothing outperforms our brands of waterproof floors. In fact, we are certain that our innovative waterproof flooring is going to make your life easier. Due to today's production methods, you can enjoy luxurious carpet, laminate, or vinyl flooring without fear since it is exceptionally moisture resistant.
Moisture damages flooring not simply by staining the surface--the real harm is done beneath the upper layer of your flooring. Water causes warping and deterioration in your flooring material and also damages the sub-floor, which can be expensive to repair.
Our waterproof laminate, types of vinyl, and carpet flooring, though, are precisely engineered to endure exposure to liquids. With a resilient, water-repellent underlayment serving as a barrier, these products offer unbeatable moisture protection. In addition, our waterproof carpet is finished with stain and soil-resistant treatment. When you choose the waterproof flooring at our showroom, you get superior performance at a great value.
The Perfect Flooring for Your Active Family
If you are like many of today's homeowners, you're looking for a no-hassle alternative to home flooring that is just as low maintenance as it high value. With our waterproof selection, you have access to many styles with the look of traditional or contemporary floors but with the extra advantage of remarkable moisture resistance. As easy-to-clean, hard-to-damage flooring, the options in our waterproof collection stand out as constant favorites among the area's homeowners. Our flooring is ideal for bathrooms, kitchens, and busier households with pets or children.
The attractive styles of waterproof flooring that we stock are offered in numerous textures and colors to satisfy your personal indoor design preferences. Stop by and talk to our friendly associates about the waterproof vinyl and other flooring options from such recognized, industry-leading manufacturers as:
Tigressa H2O
Shaw LifeGuard
Mohawk
Downs H2O
Innovia
Bruce
Armstrong Audacity
Professional Waterproof Flooring Installation
Whichever waterproof flooring variety you ultimately choose, you get more out of your new flooring purchase at our showroom. That's because we provide our professional installation service. Our flooring experts make sure that your new carpet, laminate, or vinyl floor is correctly installed for maximized attractiveness and product lifespan.
With our cost-effective installation and durable products, you receive the peace of mind that comes from knowing spilled drinks or pet accidents won't spoil the gorgeous appearance of your home's new flooring. Our knowledgeable associates are ready to show you what makes us the area's most recommended flooring showroom.
Contact our showroom today to learn more about our waterproof flooring options. We proudly serve property owners in Melbourne, Florida, and the surrounding area.