Your Source for Home Flooring in Titusville, FL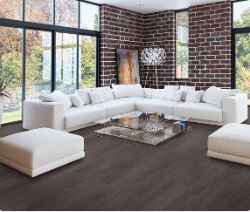 Make the most of your home improvement project with help from Great Southeast Flooring America. We offer everything you need to lay a strong foundation for your space's style and upgrade your property's value. With our vast inventory of home flooring in Titusville, FL, you can get the look you want from a store that cares about the results you desire.
Our selection includes some of the top brands in the industry, and our team is here to help you compare them to get the right surface for your situation. Whether you want the classic elegance of authentic wood flooring or something a little more understated, we have you covered. From the rustic to the ultra-modern, there is an option to suit everyone in our showroom.
One Stop for Floors
Because we offer so many products as well as knowledgeable professionals under one roof, you never need more than one store when it comes to your floors. We give you the market's most exciting choices and all the information you need to pick the one that complements your vision. Our team keeps your desires in mind, including factors like:
Price
Durability
Spill Resistance
Maintenance Concerns
Create a shining space that's easy to clean with laminate flooring or make your bathroom more moisture-resistant with tile. When you shop with us, you get the support you need to live life your way. Get in touch today for more information about our inventory and showroom services.