Beautiful Home Flooring in Palm Shores, FL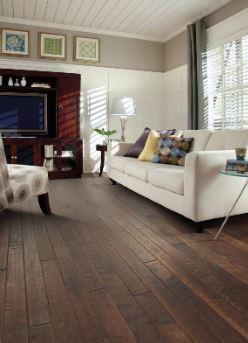 The elegant, extravagant, and ergonomic are all waiting for you at Great Southeast Flooring America. Our vast inventory of home flooring in Palm Shores, FL, is full of options for your renovation or remodel. Browse today and discover the one that's right for you. Each of our available products delivers when it comes to key areas like:
Value
Longevity
Comfort
Visual Appeal
Carrying some of the industry's most trusted brands for laminate flooring, wood flooring, and much more, we are the destination for superior surfaces of any kind. Plus, shopping in our showroom means never having to compare or choose without expert insights.
Our Showroom Staff
We believe that informed customers are often also the most satisfied customers. When you understand the advantages of the flooring you buy, you can use it to its fullest effect and ensure that it's a good match for your vision. That's why we keep our staff on hand to answer questions and offer assistance at any point during your visit.
Buy with confidence when you have reliable advice on design, installation, upkeep, and other important topics close at hand. From helping you refine your ideas for a project to locating particular items in the showroom, our team does whatever it takes to make your customer experience special. Visit today to see them in action and get the floors you desire.