High-Quality Luxury Vinyl Planks in Melbourne, FL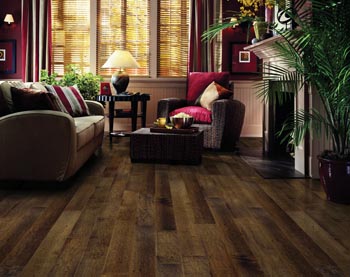 When you want the convenience and durability of vinyl flooring with the beautiful look of natural wood, look no further than Great Southeast Flooring America. We have the widest selection of luxury vinyl planks in Melbourne, FL, ensuring that you can find exactly what you're looking for. Our flooring selection is filled with top-of-the-line LVP, the perfect material for those who want the beautiful look of wood, but want the benefits of vinyl. We remain up-to-date on the latest trends and styles in the industry, providing you with all the options you could possibly need when renovating your floors.
When you choose luxury vinyl plank floors, you are entering a world of elegance and class. Wood has been the standard of beauty in flooring for generations, and as such, it is a highly sought after look. Whether you want rich mahogany or a bright maple, LVP can mimic it perfectly.
With the latest embossing techniques at our disposal, we can provide you with vinyl that looks indistinguishable from natural wood. From the whorls and knots in the wood to the minor imperfections that occur during the treatment process, every aspect of wooden floors can be replicated on vinyl. No one will be able to tell that your luxury vinyl planks aren't authentic wood.
Installation Done Right
When you turn to us to meet your flooring needs, you're getting partners that will be there for you throughout the entire process. From helping you find the perfect floors for your needs to the final inspection, we'll be on your side. This includes providing you with the finest installation services in the industry. With quality installation from seasoned professionals, you can expect your new floors to last longer and look better. Turn to our team for the luxury vinyl plank floor installation and get the most from your new floors.
Taking Care of Your LVP is Simple
Keeping floors clean and well-maintained can be time-consuming. Thanks to vinyl, however, you can drastically cut down on cleaning and maintaining. With only minor effort, your new floors will look great and last for years, holding up to all the spills, stains, and drops that modern life entails. Reach out to us today to find out more about the joys of owning LVP floors and to view our expansive catalogue of beautiful flooring.
Contact us to find out more about the benefits of LVP. We are proud to serve Melbourne, Florida, and the surrounding area.