Transform Your Interior with Wood-Look Tile in Melbourne, FL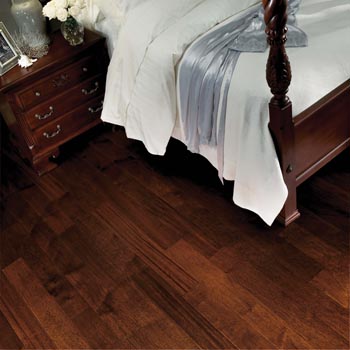 Leave your houseguests green with envy when you fit your indoor space with flooring as beautiful as it is attractive. Southeast Flooring America.com is your local source for premium flooring selections. Over the years, we've developed a reputation for providing ambitious homeowners with the highest quality flooring products available. Our extensive collections offer nearly limitless design options so you can fit your space with any aesthetic.
Enhance your interior by fitting it with the classic look of solid hardwood with the added performance capabilities of tile flooring when you choose our wood-look tile in Melbourne, FL. Our unique look-alike flooring selections such as our ceramic and porcelain wood tile floors offer an ideal combination of appeal and functionality, making them the quintessential two-in-one material. Let us give you a sensational new underfoot surface that will continue to serve you year after year, even in moisture-prone spaces.
Enjoy a Classic Look in Nearly Any Room
Complement your interior when you fit any room of your home with our wood plank porcelain tile. This beautiful flooring is an excellent choice for any space. Its resistance to moisture and temperature changes makes it ideal for bathrooms and kitchens. Additionally, as one of our many wood-look tile choices, it seamless emulates the appearance of solid hardwood while offering durability and resilience that tile flooring is known for.
To gain an idea of how any of our flooring selections might look in your home, visit our expansive showroom. Here, our knowledgeable specialists will work closely with you to answer any questions you may have and help you find the right choice for your project. From grouted wood grain to ceramic or porcelain planks, there are limitless design options available to you.
Your Premier Destination for Quality Flooring
What makes our wood-look tile flooring a stronger choice than its solid hardwood brethren? It offers the same classic appeal you love, in addition to several other benefits, including:
A Multitude of Design Options
Cooling and Heating Benefits
Ease of Maintenance
Impressive Durability
Our porcelain wood tile and wood plank ceramic tile choices offer exceptional water resistance and durability you need. Beautiful and ready to perform, even in moisture-prone spaces, this unique flooring material will give you the desired look of authentic wood flooring and will hold up well. Simply share your project details with our knowledgeable specialists, and we'll help you find the right choice for your home.

Contact our showroom to learn more about our beautiful, high-performance wood-look tile flooring choices. We proudly serve homeowners in Melbourne, FL.