What you need to know about waterproof vinyl floors
1. Yes, They Are Really Waterproof.*
Waterproof vinyl floors are very effective at standing up to spills and many offer warranties that cover surface spills that sit for hours. Some are so good that they cover pet accidents and are specifically designed for pet owners.
Granted, even a waterproof floor may not hold up against flooding* – but then again, some actually have. In some cases, we have been able to pull up a flooded floor, dry it off and reinstall it.
Rest assured that for day to day activities, your waterproof floor will hold up against almost all spills and accidents.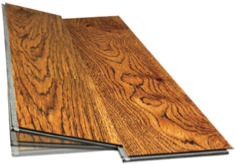 2. Easier Do-It-Yourself.
The same rigid cores and click locking systems that provide protection against spills also makes them a favorite for DIY. They literally fit with a snap and you can walk on the new floor immediately. This means faster installation with less disruption whether you do it yourself or opt for professional installation.
3. More Realistic Visuals.
High definition printing, in-register embossing, longer board lengths and wider planks make today's vinyl floors practically identical to the natural products they emulate.
New vinyl floors also have tile images that are realistic as well and they come in the same sizes as traditional tile. Installation is considerably easier.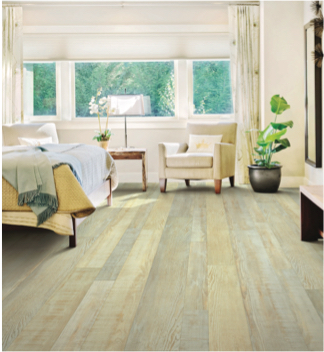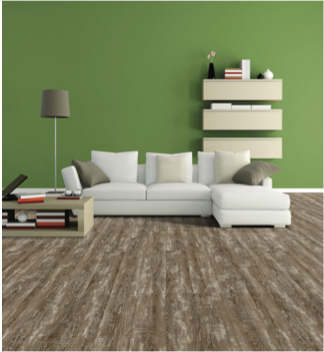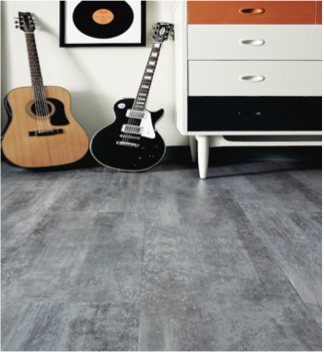 4. They Can Be Installed Over Many Existing Floors.
Most vinyl floors are approved for installation over existing flooring (not carpet or hardwood). The rigid core helps to hide subfloor irregularities although there sometimes needs to be additional floor preparation necessary for proper installation. You cannot install over loose or hollow ceramic tile.
5. There Are 2 Different Kinds.
There are two distinct construction methods: SPC (solid polymer core) and WPC (wood plastic composite). WPC allows for deeper embossing that results in more realistic visuals. SPC's claim to fame is outstanding performance and its ability to withstand dents and heavy loads even in commercial settings.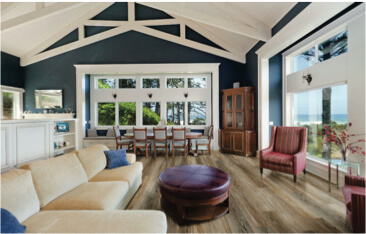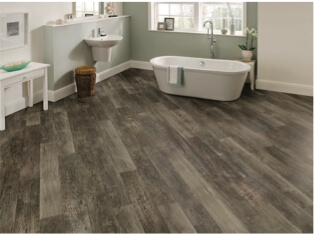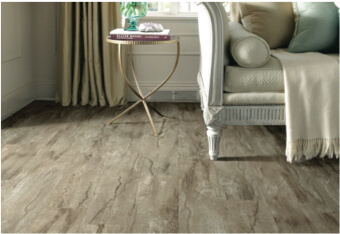 6. Lots Of Bells And Whistles.
There are lots of other benefits besides waterproofing. Enhanced style and design makes them suitable for use anywhere in the home. They are perfect for wet environments like bathrooms, laundry rooms and entryways. Their increased dimensional stability eliminates the need to break up large expanses with moldings and sound abatement is available on many of them. Some have special coatings that are scratch resistant and make them perfect for homes with pets. And because they click together, a damaged piece is easier to remove and replace.
7. Quieter And Warmer Underfoot.
Both types provide better sound absorption than many other hard surface floors, but they are also warmer and more comfortable underfoot.
8. Easier To Clean.
Waterproof floors have one more advantage – ease of maintenance. So easy, in fact, that a damp mop or Swiffer is usually all that is needed for regular maintenance. A no-wax finish is standard. We recommend Once and Done (we stock it) for everyday cleaning.Then again, they're waterproof, so feel free to get out the mop and bucket.
We Feature Dozens of Vinyl Plank and Ceramic Patterns
Installed On Our Showroom Floor!
SEE EXACTLY HOW THEY WILL LOOK IN YOUR HOME!
Where It Costs No More To Do It Right!